More than half of the Portuguese population is overweight. Obesity is a Covid risk factor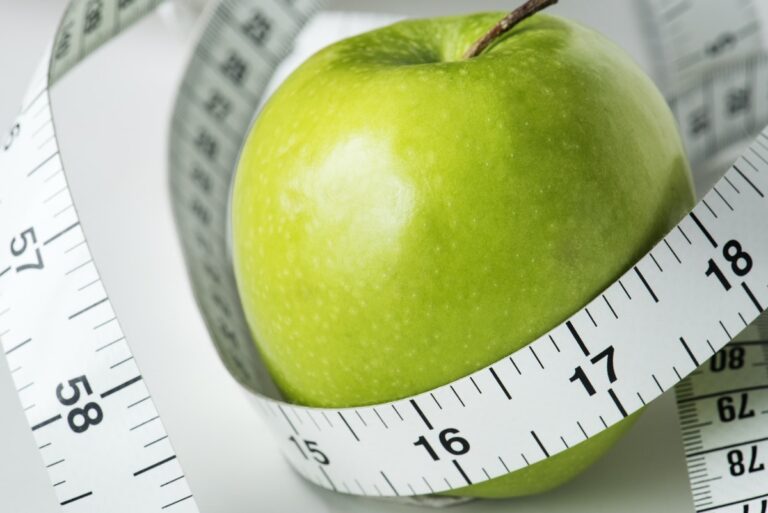 According to the Portuguese Society for the Study of Obesity (SPEO), 34.8 percent of the Portuguese population is pre-obese and more than half the population (57.1 percent) is obese or overweight.
This scenario could be worsened by the Covid-19 pandemic, warns Paula Freitas, president of SPEO, due to the greater sedentariness and the change in the population's eating habits.
Obesity is associated with an increased risk of covid-19 death by almost 50% and may make vaccines against the disease less effective, according to a study by the University of North Carolina. Data show that for people with the new coronavirus, the risk of hospitalization increases by 113%. Obese people are even more likely to be admitted to intensive care (74%) and are at higher risk of death (48%).
Obesity is already associated with numerous risk factors underlying Covid-19, including hypertension, heart disease, type 2 diabetes, and chronic kidney and liver disease. Metabolic changes caused by obesity – such as insulin resistance and inflammation – make it difficult for individuals with obesity to fight some infections, a trend that can be seen in other infectious diseases such as influenza and hepatitis.
"All these factors can influence the metabolism of immune cells, which determines how bodies react to pathogens such as the SARS-CoV-2 coronavirus," says researcher Melinda Beck.
"Individuals with obesity are also more likely to suffer from physical diseases that make combating this disease more difficult, such as sleep apnea, which increases pulmonary hypertension, or a body mass index that makes care difficult in a hospital environment with intubation".
The paper also says that influenza vaccine is less effective in adults with obesity. The same may be true for a future SARS-CoV-2 vaccine.
"We are not saying that the vaccine will be ineffective in obese populations, but rather that obesity should be considered a factor of change in vaccine testing", Beck explains. "Even a less protective vaccine will still offer some level of immunity".
Portuguese Scenario
In Portugal, the worsening of Covid-19 in obese patients had already been confirmed in August by the director of the Intensive Care Unit of the Centro Hospitalar Universitário Lisboa Norte. To Expresso, João Ribeiro confirmed that obesity is an aggravated risk factor with covid-19.
"While in the general population about 20% of patients end up in intensive care, the figure rises to about 35% for the obese".
Although weight gain is reflected in health and inherently in the national health system, Paula Freitas says that there is still a long way to go in diagnosing and treating obesity in Portugal, and that "we are not yet effectively treating obesity as a disease". The DGS itself says that obesity is linked to high mortality and morbidity, with associated complications accounting for 5 to 10% of health costs.
"Even after confirmation of the diagnosis, the focus is still on the control and treatment of its consequences or associated comorbidities such as diabetes, hypertension, dyslipidaemia, sleep apnea, etc. But it is important to treat the disease – which is endocrine and multifactorial as a whole. With a multidisciplinary treatment that should integrate lifestyle changes, drugs and surgery when indicated".
The president of SPEO also warns of the importance of inaccessibility to pharmacological treatment of obesity, since drugs are not reimbursed, which has been an obstacle to the treatment of Obesity.
Obesity and covid-19 – connection confirmed in several studies
A systematic review of research, published in the journal Obesity Research & Clinical Practice, says that obesity is a factor that favors the rapid progression of the disease. The article included data from nine clinical studies, which together reported the progress of 6,577 Sars-CoV-2 infected patients in five countries. Recent studies indicate that chronic low grade inflammation typical of obesity – caused by excessive fat cell growth – "makes the storm of inflammatory cytokines triggered by Sars-CoV-2 even more damaging to the lung". In general, overweight people may experience changes in antibody production and some degree of chronic inflammation that favour disease progression.
Jean-François Delfraissy, epidemiologist and chairman of the French scientific council for the covid-19 pandemic, said that the United States was in a particularly vulnerable situation because a large part of the population suffered from obesity. According to the US Centre for Disease Prevention and Control (CDC), 42.4% of adults suffered from obesity in that country in 2018.
In the US, obesity has been closely associated with high per capita mortality rates by Covid-19 in places like New Orleans – twice as high as New York and four times as high as Seatlle, the other cities most affected. Doctors and health professionals associate this mortality rate with the fact that a large part of this population suffers from obesity, diabetes and hypertension.
A French study of an intensive care unit in Lille revealed that patients with obesity grade II presented a risk of mechanical ventilation more than seven times higher than those with normal weight.
A New York study revealed that 21% of infected individuals had grade I obesity and 16% had grade II and II obesity. Even in the youngest patients (<60 years) the risk of hospitalization doubles for grade I obesity, and increases between 2.2 and 3.6 times, in grade II and III.
Another US study even says that the chronic disease with the highest association to the risk of hospitalisation was obesity, even when compared to cardiovascular or lung disease.
A more recent study, which assessed 5700 patients hospitalized with Covid-19 in New York, confirmed that the most common comorbidities among all 5700 patients were hypertension (57%), obesity (41%) and diabetes (34%).
According to World Health Organisation (WHO) data, by 2016 more than 1900 million adults were overweight – over 650 million of these were obese.