Studies: Schools are not the main focus of Covid-19 infection. Children transmit less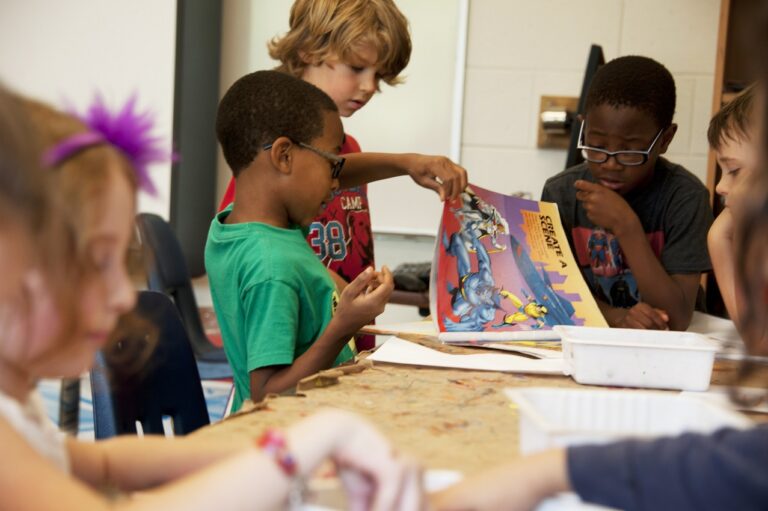 The closing of schools is the wrong response to fight the coronavirus pandemic, and did not help in the fight against Covid-19, it simply removed a system that provides children with support, food, safety and education, UNICEF said.
In a statement issued this month, the UN agency argued that countries are not taking the necessary steps to make schools safe from the virus and are closing them unnecessarily.
"Despite all we have learned about Covid-19 and the role of schools in community broadcasting, we are moving in the wrong direction – and doing so very quickly," said Robert Jenkins, UNICEF's Global Head of Education.
"The evidence shows that schools are not the main drivers of this pandemic. However, we are seeing an alarming trend where governments are again closing schools as a first resort rather than a last resort. In some cases, this is being done at national level and children continue to suffer the devastating impacts on their learning, mental and physical wellbeing and safety".
According to data collected by UNESCO, the classrooms of almost 1 in 5 school-age children worldwide – or 320 million – are closed as of 1 December, an increase of almost 90 million from the 232 million on 1 November.
This declaration comes at a time when several countries are closing schools again and announcing new closures by the beginning of 2021 to halt the worsening of the second wave of Covid-19.
But are schools a major source of the virus's transmission?
Studies
One of the largest studies involving 191 countries revealed that no correlation was observed between the reopening of schools and levels of infection (Insights for Education). But other indicators already meet this conclusion.
The SJD Children's Hospital in Barcelona studied the impact of Covid and the transmission capacity of children in 22 summer camps in the Barcelona area. The project, which involved more than 2000 people, identified a total of 39 cases: 30 children and 9 monitors. The 30 positive cases came into contact with 253 children during the summer camp – 12 were infected. The rate (R) of 0.3 is almost six times lower than that of the general population at the time of the study (1.7 to 2) in the areas where the activities were taking place. The majority of paediatric cases (22) detected did not transmit any infection in the camps.
According to Iolanda Jordan, principal investigator of the study:
"The study shows that there is a high correlation between the incidence of the infection in the general population and the number of cases detected in centres in the same area, suggesting that participants in summer activities have not been major transmitters of the disease and that proactive screening in high incidence areas can be very effective".
Another study which analysed the infection and transmission of SARs-CoV-2 in an educational context of reopening schools in England concluded that the reopening of schools during the semester studied was associated with very few cases or outbreaks in England, that children were mostly infected at home and that most were asymptomatic.
Of the 57,000 schools and nurseries evaluated, the study found only 113 cases associated with 55 outbreaks – cases which were strongly correlated with local infection rates.
"We find very little transmission among students, which is consistent with other studies. Even the brothers did not transmit the infection in their individual groups. There were also very few transmission events between the staff and the children, especially given the difficulties in maintaining physical distance with the younger children".
Several studies show that the greatest risk of contact is in homes, not in schools, and that children and adolescents are less likely to contract and transmit the virus.
Researchers from the National Directorate of Health and Genetics of deCODE, a human genetics company in Reykjavik (Iceland), monitored all adults and children in the country who were quarantined after potential exposure this spring, using contact tracing and genetic sequencing to identify links between various outbreak clusters. This study of 40,000 people revealed that children under the age of 15 were about half as likely to be infected, and only half as likely to transmit the virus to other adults. Almost all transmissions of the coronavirus to children came from adults.
Germany collected data from its more than 53,000 schools and crèches in the autumn, at a time when Community cases increased, an average of 32 schools per week had more than two positive cases. Susanne Kuger, director of the Social Monitoring Centre of the German Youth Institute, says that "it is often adults who transmit the disease when they leave the children or when staff mix in the break room".
Despite the measures taken in the US regarding schools, the CDC itself states that "case investigations identified in school settings suggest that transmission from child to child in schools is unusual and not the primary cause of infection by SARS-CoV-2 in children whose onset of infection coincides with the time they attend school, particularly in pre-schools and primary schools".
It accepts that there is conflicting evidence on the impact of school closure/reopening on levels of community transmission, but underlines that evidence from contact tracing in schools and data from several EU countries suggests that the re-opening of schools is not linked to significant increases in community transmission.
"The information available also indicates that closures of childcare and educational institutions are not likely to be an effective control measure for EU transmission of Covid-19, and such closures are unlikely to provide significant additional health protection for children, as most develop a very mild form of Covid-19 if infected".
In Asia, a Korean study which tested 13,000 students and staff also concluded that the re-opening of the school did not generate an increase in cases in the paediatric population. According to the data, on 31 July, 44 children from 38 schools and nurseries were diagnosed with Covid-19 after the start of in-person classes. More than 13,000 students and staff were tested – only one student was infected in the classroom.
Schools in Portugal
The idea that children are major sources of contagion and that schools are spaces of risk is still present in Portugal. However, Graça Freitas has stressed several times that schools are not the main place of spread of the virus and that housing remains the main focus of contagion. In November, the Director General of Health ruled out the application of new rules for schools in the prevention of the covid-19 pandemic, pointing out that they have been "relatively safe places".
"There have been cases but they have not been a major source of transmission, especially in schools with younger children, who do not actually contract or transmit much of the disease".
At the end of November, Portugal had 68 active outbreaks of infection in schools.
In terms of deaths, our country has only recorded two Covid deaths in the under-20 age group. A 4 month old baby and a 19 year old girl, both with serious associated pathologies.
O Secretário-geral das Nações Unidas, António Guterres, recentemente pediu aos governos e doadores que priorizem a educação de todas as crianças, incluindo as mais marginalizadas. O Quadro para a Reabertura de Escolas da UNICEF, publicado conjuntamente com a UNESCO, o ACNUR, o PAM e o Banco Mundial, oferece conselhos práticos às autoridades nacionais e locais.
The paper stresses that interruptions in classroom teaching time can have a serious impact on children's and beyond their learning capacity:
"Being out of school also increases the risk of teenage pregnancy, sexual exploitation, child marriage, violence and other threats. In addition, prolonged closures interrupt essential services offered at school, such as immunization, nutrition, psychosocial and mental health support, and can also cause stress and anxiety due to loss of interaction with peers and interruption of routine".
"What we have learned about schooling during the time of OVID is clear: the benefits of keeping schools open far outweigh the costs of their closure, and national school closures should be avoided at all costs," Jenkins said.