UK: Public Accounts Committee questions Test and Trace programme and the effectiveness of mass testing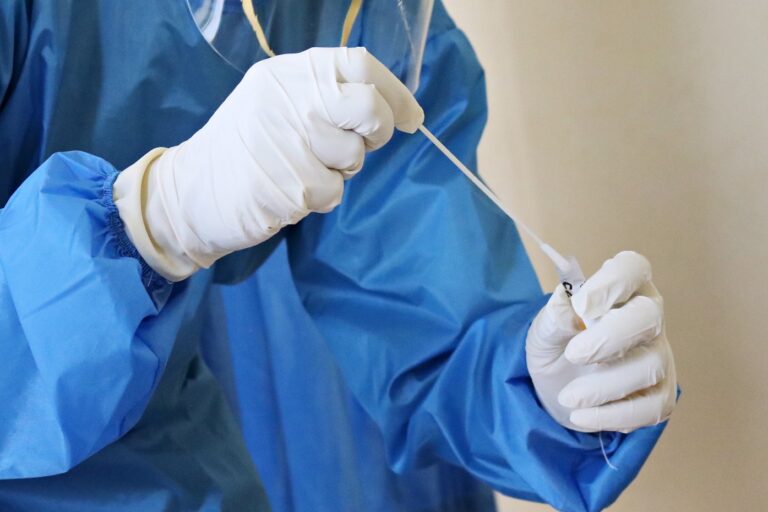 The UK has invested £37 billion in a testing and tracing system – NHS Test and Trace (NHST&T) – on the promise (made by the Department of Health and Social Care (DHSC)) that it would prevent a second lockdown. But the system has failed to deliver and is now coming under fierce criticism from the Public Accounts Committee who question the huge investment made.
The system was set up with a budget of £22 billion, but has since received an extra £15 billion.
The report questioned several points:
-NHST&T publishes a lot of performance data but these do not demonstrate how effective test and trace is at reducing transmission of Covid-19.
In the report, the Committee says there is no clear evidence of the overall effectiveness of NHST&T, nor that its contribution to reducing infection levels – as opposed to the other measures introduced – justifies the "unimaginable" costs.
"The Department of Health & Social Care (DHSC) justified the scale of investment, in part, on the basis that an effective test and trace system would help avoid a second national lockdown – but since its creation we have had two more lockdowns. There is still no clear evidence of NHST&T's overall effectiveness; and it's not clear whether its contribution to reducing infection levels – as opposed to the other measures introduced to tackle the pandemic – can justify its "unimaginable" costs."
– NHST&T still struggles to consistently match supply and demand for its test and trace services, resulting in either sub-standard performance or surplus capacity.
Despite NHST&T contacting over 2.5 million people with positive Covid-19 tests in England, and advising over 4.5 million associated contacts to go into isolation the low utilisation rates – well below the 50% target – persisted until October last year. Total laboratory testing capacity used in November and December 2020 remained below 65%, even with high spare capacity.
The Committee's report further states that:
Earlier this year NHST&T remained focused on mass testing in different community settings, but there were problems implementing these policies in schools after it "significantly underestimated the increase in demand for testing when schools and universities returned last September".
–Although it had to act quickly to scale up the service, NHST&T is still overly reliant on expensive contractors and temporary staff.
"The £22 billion for test and trace is about the annual budget of the Department for Transport. Test and Trace still continues to pay for consultants at £1000 a day", stated Meg Hillier MP, Chair of the Public Accounts Committee.
-The introduction of rapid-results testing was supposed to be a 'gamechanger' but confusion persists over why and how it should be used in different community settings.
To support the roll-out of rapid LFD testing, the Government has allocated a further £7 billion to NHST&T in December 2020, in addition to the £3 billion already budgeted. The Department had already purchased 384 million LFD test kits. "However, a number of reports have raised concerns about the effectiveness and risks of mass testing using LFD tests, given their lower accuracy compared to laboratory-processed tests, particularly the higher risk of 'false negatives'".
According to the Committee, "NHS T&T told the committee that a negative test result means that an individual is around 77% likely to be negative for Covid-19". Initial NHST&T and Public Health England guidance to schools suggested that these tests could be used as an alternative to self-isolation, but that indication has since been withdrawn due to the emergence of the new variant of the virus. Following the Prime Minister's announcement on 22 February, schools will regularly test students and staff with LFD tests, but guidance on these rapid tests in schools has not yet been updated.
"The Department and NHST&T should set out clearly how and why mass rapid testing should be used in each of the settings where roll-out is planned, alongside clear targets and updates on progress in the various sectors. Any plans should take account of the approved purpose and accuracy of rapid tests, and how to manage the risks associated with false assurances the tests may provide. If LFD testing is not suitable in some circumstances, NHST&T should urgently bring forward other plans for identifying more asymptomatic carriers of Covid-19."
The report stresses that both the Department and NHST&T should learn from these mistakes and rethink the definition of how rapid tests can be used.
"DHSC and NHST&T must rapidly turn around these fortunes and begin to demonstrate the worth and value of this staggering investment of taxpayers' money. Not only is it essential it delivers an effective system as pupils return to school and more people return to their workplace, but for the £billions spent we need to see a top class legacy system. British taxpayers cannot be treated by Government like an ATM machine. We need to see a clear plan and costs better controlled", said Meg Hillier.
This was the Committee's first assessment of NHST&T and its performance, but the organisation has already put on notice that it will closely monitor the progress of the testing and screening programme and that a further review will take place later in the year.