"Long-covid" associated essentially with infection beliefs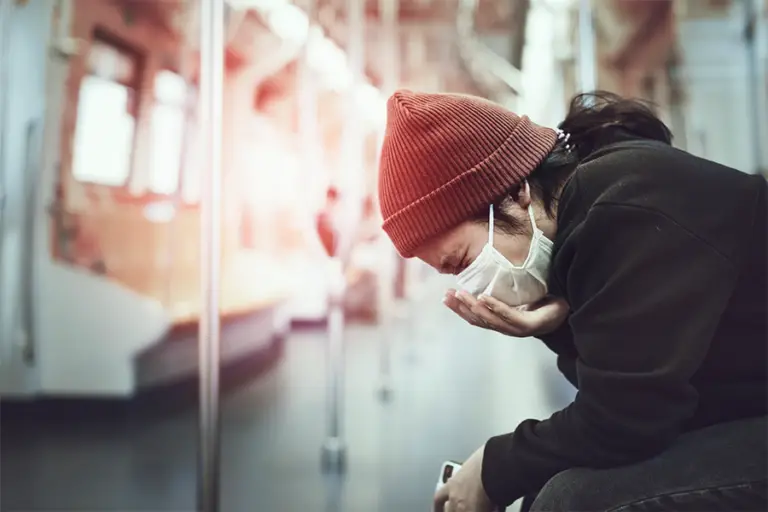 A team of researchers tried to ascertain how "believing you have been infected" and having "an infection confirmed after a blood test" relate to persistent physical symptoms. The conclusion was that only lost sense of smell has closely related to blood confirmation of the infection.
After a SARS-CoV-2 infection, many patients experience persistent symptoms, known as "Long-Covid".
According to, the study "Association of Self-reported COVID-19 Infection and SARS-CoV-2 Serology Test Results With Persistent Physical Symptoms Among French Adults During the COVID-19 Pandemic", recently published on the international medical website Jama Network, beliefs regarding the causes of such symptoms can influence their perception and promote unadapted health behaviors.
The main purpose of the investigation was to examine the associations of SARS-CoV-2 infection in subjects who self-report having had symptoms and others who test positive for serological tests, with persistent physical symptoms (e.g., fatigue, shortness of breath, or impaired attention).
Results Spotlight
Of the 35.852 volunteers invited to participate in the study, 26.823 (74,8%) subjetcs with complete data were included in the investigation.
Self-reported infection was positively associated with persistent symptoms.
A positive SARS-CoV-2 serology test result was positively associated with persistent anosmia (partial or complete loss of smell), even when restricted to participants who attributed their symptoms to Covid-19 infection.
It should also be noted that loss of sense of smell was a rarely reported, with only 0,5% occurrence. On the other hand, as an example, 10,2% of the subjects who believed to have had the disease, reported "sleep problems".
Key findings
The result of this cross-sectional analysis suggests that persistent physical symptoms after Covid-19 infection conceivably more associated with the belief of having been infected with SARS-CoV-2 than with having laboratory-confirmed Covid-19 infection.